HIV Resource Center
832 NW Highland Street
Roseburg, Oregon 97470
(Phone) 1-541-440-2761
(Toll Free) 1-877-440-2761
(Fax) 1-541-440-9665
(Email)

[email protected]


Office Hours: 9 am to 3 pm
Monday - Friday
---
The only nonprofit organization in Lane County, Oregon providing comprehensive response to the challenges of HIV and AIDS.
---

HIV prevention, resources, Oregon HIV resources, literature review, gaps analysis, community HIV planning, Oregon State University, HIV education and research programs.
---

The Research & Education Group (R&E) is Oregon's only research organization dedicated solely to HIV disease. R&E is a community-based public non-profit research consortium based in Portland, Oregon. R&E includes physicians, mid-level practitioners, and other healthcare professionals committed to providing access to community-based AIDS clinical trials of new and investigational drugs, and to study promising HIV therapies.
---
HIV AIDS Non-medical Services
* Prevention Education, Emergency * Transitional & Permanent Housing * Legal Advocacy, Pal Program * Youth Outreach and AIDS Testing * Emergency Financial Assistance
Cascade Aids Project
620 SW 5th Ave #300
Portland, OR 97204-1418
Business Phone: (503)223-5907
Contact: Steve Dickman - Office Manager
---
AIDS Education Council of Eastern Oregon

A private nonprofit, community-based organization that was founded by a group of Union County volunteers who were concerned about HIV/AIDS prevention. Mission: To provide education and information for HIV/AIDS prevention. We provide community outreach to Eastern Oregon residents of Union, Baker and Wallowa Counties.
---

---

---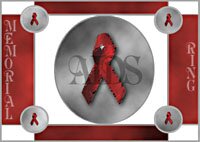 This AIDS Memorial Ring site owned by Douglas County AIDS Council.

---

The Humana People to People are running 150 development projects to improve the living conditions for people in Africa and Asia.
We would like your help in helping us to get more people involve in fighting against HIV/AIDS.
---
HeLinkUSA

---
National Latino AIDS Action Network (NLAAN)

---
Anti-HIV Drugs Database Page
---

---

---

The North American Syringe Exchange Network
---

NC-CME: Mission Statement
---

Mission... Founded in Boston in 1992, HCEI's mission is to create supportive inclusive networks for caregivers, including AIDS caregivers, in diversely affected geographic areas and then foster information and personnel exchanges between them. HCEI works to encourage caregiver collaboration, enhance community-based care, and educate caregivers about stress management.
---
---

AIDS HIV AEGIS
---

The AIDS Community Research Consortium
---

An AIDS and HIV Information Resource
---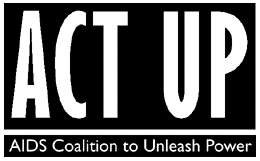 ---

Oregon Health Division HIV Program
---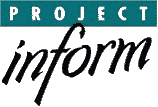 ---

---

---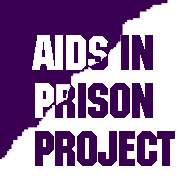 ---

---
---
---